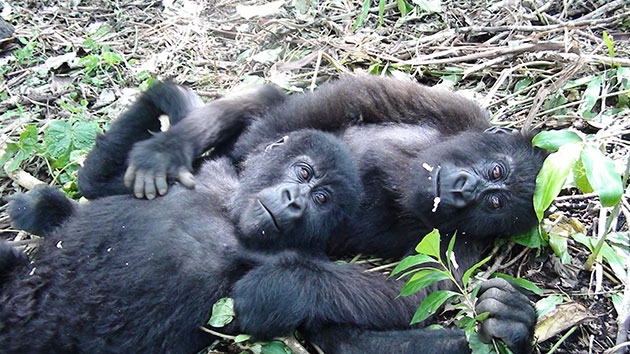 Rwanda Gorilla Tracking Permits
From May 2017, Gorilla permits in Rwanda were increased from $750 to $1500 for all nationals (including citizens) by Rwanda tourism board in a move that was aimed at improving on the community development of the people around the park. Gorillas in Rwanda can be tracked in Volcanoes National Park. This increase sparked a lot of talks on various forums, blogs and new channels besides also cutting out on the number of tourists to Rwanda. This move also made Rwanda a luxury gorilla trekking destination in Africa with only a few budget travelers left to visit.
The double increase in the prices of Rwanda gorilla tracking permits also came with a low of adjustments and innovations. One can have a specialized Gorilla Trek at the cost of $15000, US$ 30000 for a minimum of 3 visitors for 3 consecutive days. Rwanda tourism board in these new amendments is giving you a chance to choose the best way you can create the most unforgettable experience with these endangered animals.
There is also a special discount for a person visiting all the three national parks in the months of May to November to track gorillas for $1050 and $1275 for any delegate that is in Rwanda for conferences and meetings. There is also another offer of $5000 for 3 consecutive days Mountain Gorilla filming and professional photography then $12,000 for filming and photography crew per day (maximum 8 people).
Apparently, Mountain Gorilla trekking safaris are in only three countries in the world which include Uganda, Rwanda and Congo. The experience is exceptional, challenging and fun. This is something you will always look at even after so many years and smile to the fact that you shared great moments with these critically endangered primates.
Gorilla permits to track can be easily purchased through your travel agents or local Rwanda tour operators. Alternatively, you can also contact Rwanda Development Board (RDB) directly through reservation@rwandatourism.com and they should take you through the entire process easily. You have to put in mind the terms and conditions of gorilla trekking like the age limit. But that doesn't mean you cannot come with you children on safari, its just that they will not be allow to track and there fore you can choose to organize for them an activity during that tracking time.
Please also note that the biggest cut of this money goes back to conserving Mountain Gorillas in Rwanda hence, buying a gorilla tracking permit means giving back to gorillas, saving them and further contributing to their conservation efforts besides benefiting the respective communities within.
You can book your permits directly through this website. Simply mail us on: info@volcanoesparkrwanda.org and we should be able to respond to you within a few hours of time.