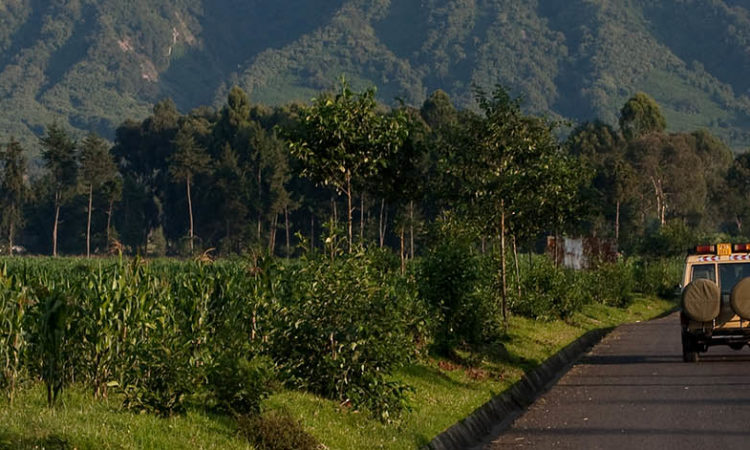 Volcanoes National Park: How to get there!
Volcanoes National park is one of the famous tourism destinations on the continent. its is also Africa's oldest park. It Lies along the virunga volcanoes which are shared between Rwanda, Uganda and DRC and its home to five of the 8 volcanoes.
Its covers the Districts of Burera, Musanze, Rubavu and Nyabihu. Its just a two hours drive from the capital kigali. The Park is Central for all people who come to Rwanda. The Normal and easy point to getting there  is through Musanze. From the airport you cn use both public and Private means. You can pre-organize with a tour operator or hire a cab at airport.
Its very possible for you to drive from Kigali to the tracking point on the day you are tracking the gorillas but this is only reliable with the private means and not the public transport.
If you use the public means, there is no public transport between Musanze and the par headquarters as the public means can only stop at Musanze point. From Kigali To Musanze the Cab which i am sure most people will opt for because of the convenience and cheaper than hiring from tour operators will charge you less than  USD 50.
You can also crosscheck with the hotel and see if there people who are tracking the next day and if they are also booking there won transport you may ask to join them as this may be cheaper and also having company with you.
Its better you ask at the reception of your hotel and see if they can recommend a cab or find you one as they may have better bargaining power than you do. Alternatively, you can drop us a mail and we shall gladly arrange your safari right from the planning process to your visit till your departure.