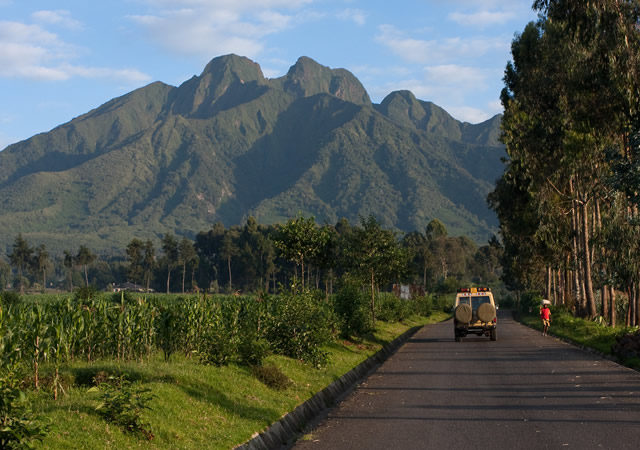 Things To Do In Volcanoes National Park
Volcanoes being the oldest park in Africa is a must visit place when you go to Rwanda. Here are some of the things you can do while in the park.
Mountain Gorilla Tracking
This is the most famous activity in this Park and in Rwanda in general. There are 8 gorilla permits per group in a day. You must have booked in advance to see these endangered Mountain Gorillas. A gorilla permit is at USD 1500 and is sold at first come basis.
Golden Monkey Tracking
Golden monkeys are another endangered primate species. they have also been recorded in this park. Their glittering beauty is astonishing and will last in you memory for a lifetime. golden monkey tracking is not as hectic as gorilla tracking and you will be through in just a few hours if not one.
Adventurous Hike to Dian Fossey Tombs
She is key in what is happening in most of the part of this park. She starred the research about gorillas and spent most of her time doing this until she met her death. You can visit her grave mixed with a lot of other activities.
Mountain Hiking Adventures
Five of the eight volcanoes in the virunga corridor are in Volcanoes National park. There is a wide range of hiking options you can take. There s Bisoke  37000 meters, Karisimbi which is the 3 rd highest in Africa.
Guided Walks and Mountain Bikes Excursions
Volcanoes National Park is a tropical rain forest with a lot of forest activities. There are lots of birding, guided walks through the park. There the biking safaris. There are community walks through the communities next to the park.
There is the Iby'Iwacu Cultural Village which allows to see a lot about the culture of Rwanda. There are a lot of cultural music and dances, learn about herbal medicine