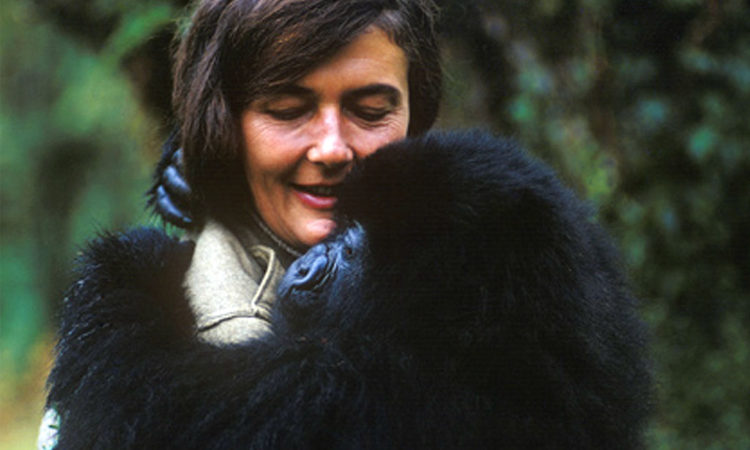 Dian Fossey: The Gorilla Meister
Dian Fossey, an american primatologist and conservationist was born In San Francisco in USA in 1932. Her parents divorced while she was still young growing up with her mum and step father. She came to Africa arriving in Kenya and later touring Tanzania before working with Chimpanzee there. Her first encounter with the gorillas was in Uganda in October the same year.
She begun the Karisoke research center in 1967. Little did she know that this would later become a world renowned organisation. She successfully habituated 6 mountain gorilla groups and in 1969 National Geographic science picked interest in her work and sent a photographer to work with her. Fossey undertook an extensive study of mountain gorilla families over a period of 18 years.
Her lack of adequate credentials to handle animal behavior made her return to USA and later enroll for a course in animal behavior in the year 1970. After this, she got more funding for her fund.
In 1983 Fossey published her famous book "Gorillas in the mist", an account of her encounter during her time in Africa with these endangered species of animals and also pointing out the need for conservation. Later, a movie was acted in relation to this book. This movie shortly became so popular and earned her massive recognition around the world especially among Americans.
Dian Fossey had been away in the USA lecture but on returning to Rwanda in 1985 she was murdered and found dead in her cabin on December 27th. The motive of her death is not yet known though the scene of the crime was made to look like its the poachers that did it as she had been hit by a Machete on the head.
He grave lies next to her research center at Karisoke between Mount Karisimbi and Mount Bisoke. You can organize a visit to her grave when you visit Volcanoes National Park Rwanda.