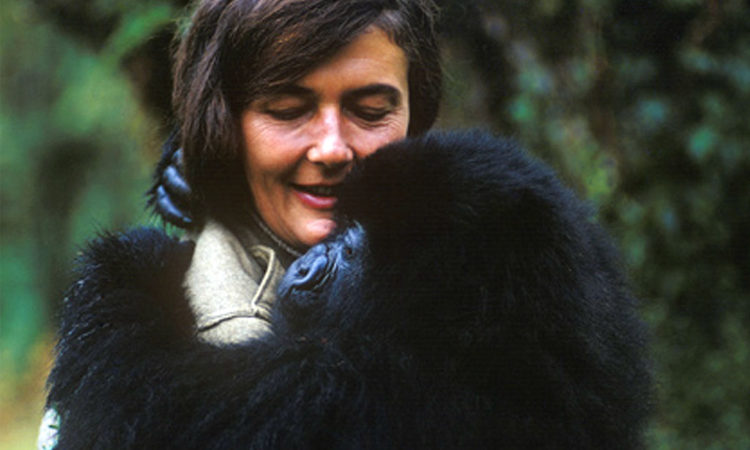 The Dian Fossey Gorilla Fund International
The Gorilla fund International was founded by Dian Fossey herself in 1978. It was first called the Digit Fund named after her favorite silver back which was killed as he defended his family from poachers. After her death, the fund was renamed the Dian Fossey Gorilla Fund International.
This organisation is to conserve and protect he gorillas and their habitat around Africa. There funds collaborates with the government and other international agencies to help achieve their goals. The conservation efforts are not only in Rwanda but also in Uganda and DRC though the research center is in Rwanda st Karisoke in volcanoes national park where Dian started her work.
The major emphasis is to protect the gorillas from poachers and their habitat. Disease control is also key. The poachers are tracked down and their are alot of anti poaching patrols. this helps to control such activities that affect the gorillas and their habitat. A numbers of poachers are brought to justice each year.
The Fund also helps on the shut down on activities that may damage the virunga ecosystems at large like charcoal burning. The political environment in especially DRC  the the genocide in Rwanda have also affected the gorilla tourism. The Fund also help rehabilitate people who have been affected by such events and leave next to the park, the recent being the rehabilitating of the people that use to live in the Maiko National park which is home to the low land gorillas.
The fund is also to carry out research on how best these gorillas can live in the ever changing ecosystems of the Virunga. this helps keep track of the behavioral changes of these gorillas. This research is one of the greatest done on any primates in the world. The fund also is to help habituate the gorillas that have been saved from poachers.
They are also tasked to improve on the standards of living of the people around the park and they also get the value of conservation. In turn these people are supposed to become ambassadors of conservation in these areas. They are provided with education, health of course in partnership with the local authorities.