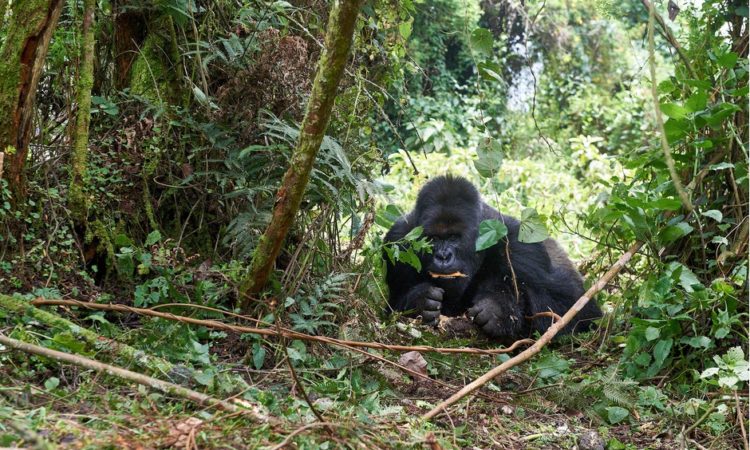 The Volcanoes national park has helped in changing the experience of gorilla tracking in Rwanda.  There are currently about 10 families in this park. Gorillas can only be tracked here in Rwanda. Each of the gorillas families in made of unique members and traits that identify them.
Titus family is one of the 10 families in Rwanda. Its relatively a small group but offers a magical experience. It was named after the dominant silverback that lived during the times of Dian Fossey. Titus was from a humble background that was later killed by poachers. He joined another family that raised him into the giant he became.
This group was formed by Titus himself with 5 females and the leader being Beetsme. This leader later chased all the male gorillas but Titus remained. In 1991 Titus sent away beetsme in a coup. He led the group until 2007 when he was also fought by his son Kuryama who also later formed his own group.
Titus is the most successful silverback in the history of the gorillas having faced alot of hardships and over coming them to form a group and later lead it until his death.
This group is majorly for research but can occasionally be visited especially when all the other families are over booked.