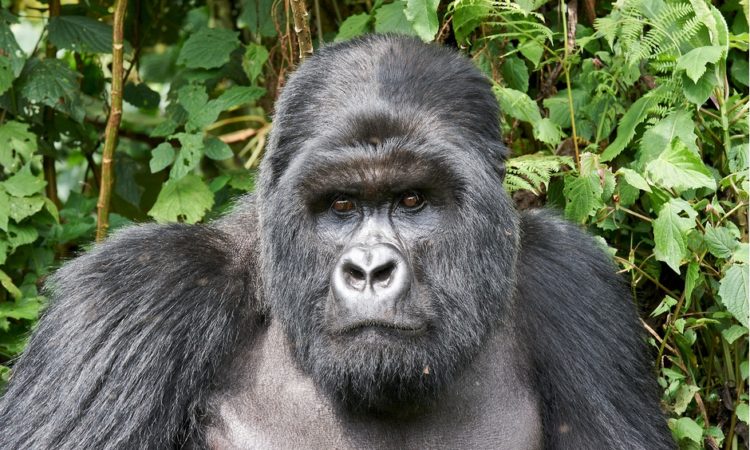 Tips For Tracking Gorillas In Rwanda
Gorilla trekking is the most enjoyed tourism activity for anyone visiting Rwanda.  However many people do not know how best to prepare for this exciting and lifetime memorable adventure. In this article we have offered you the 10 best tips or guidelines to help you prepare for your gorilla safari
BE REALISTIC ABOUT YOUR FITNESS LEVEL
Rwanda is a mountainous county and the hikes a bit steep. Talk to your Rwanda tour operator about your fitness and they will advice accordingly. There is always a provision for the disabled and elder at an extra cost.
MAKE A RESEARCH ON THE GORILLA GROUPS BEFORE TREKKING
Do your research about the respective Mountain gorilla groups and advice on which you would like to track depending on the hike. If you are physically fine track the other groups and leave the simple ones to the ill and weak
HIRE PORTERS
Even when you are physically okay, it is advisable that you hire porters to help you carry your bags such that you are not too tired when you meet the gorillas
WEAR THE APPROPRIATE CLOTHING FOR GORILLA TREKKING
Put on light layers that you can easily put off when it gets hot. Carry a rain coast since you do not know when it will rain. Hiking boots is just obvious.
WHAT TO CARRY WITH YOU
Bottled drinking water, a snack, camera, sunscreen, a hat and preferably a small back pack in which to carry these.
HOW TO USE YOUR CAMERA IN FRONT OF GORILLAS
Keep the distance that has been advised by the guide and ensure that the flash of your camera is off as this irritates the gorillas.
ETIQUETTE WHILE WITH THE GORILLAS
There gorillas are wild animals and there fore they are at times unpredictable. Follow some of the etiquette
Don't stare directly into their eyes
Do not run away from the gorillas
Never eat or even drink in the presence of gorillas.
Turn your head away from the gorillas in case you want to sneeze or cough
Maintain an 8 meter distance away from the gorillas
BEST TIME FOR GORILLA TREKKING
Gorillas can be trekked all year round although it is good to track them in the dry months of the year(June To Sept and Dec TO Feb)
MAKE THE MOST OF THE 1 HOUR WITH THE GORILLAS
You will only have one hour with the gorillas, take as many photos as you want and do all the observation, you never know you may see something new.