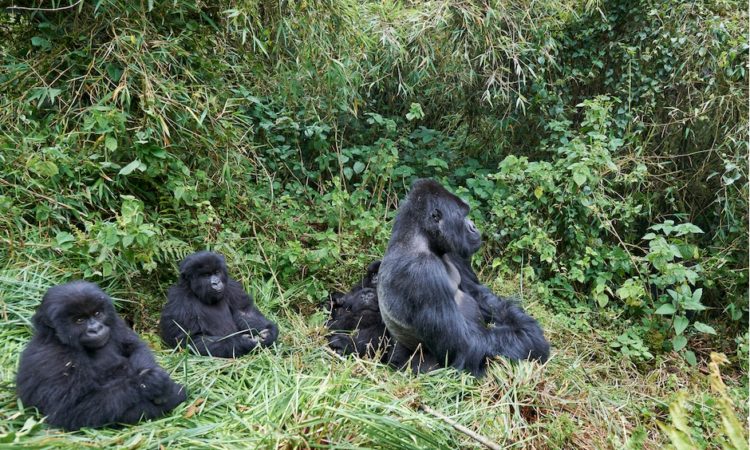 Susa Gorilla Family (Susa A)
Susa gorilla family derives its name or was named after River Susa which runs through the area where the gorilla group normally calls home. Susa gorilla family is indeed historical and one of the popular groups in as far as conservation studies of mountain gorillas is concerned.
It is this particular gorilla family that Dian Fossey studied while she was at Karisoke Research Center in Volcanoes National Park Rwanda before her sudden death in 1985.
Susa gorilla family is one of the hardest group to trek in Volcanoes National Park due to the fact that it is normally found in high altitudes. There days when it climbs so high that tourists are not allowed to trek it hence, if you need some bit of physical challenge then you should reserve your gorilla tracking permits for this group.
Locating this family might be hard but the rangers simplify the process by taking lead, locating the gorillas and communicating to your current rangers to give them the exact directions to take so as to cut the journey short.
Susa gorilla group had the highest number of individuals in Volcanoes National Park numbering up to 42 members but because of gorilla family dynamics, in fights and group separations, Susa now has twenty eight members with three Silverbacks, as well as two twins of Impano and Byishimo.
It is one of the luckiest few families that were able to bear twins. Susa Group is thus for those tourists who are adventurous, like long and hard treks and above all would love to meet the twin gorillas.
Are you a twin or you have twins? If so, then you have a lot to share in common with this family. Contact your Rwanda safari operator and ask them to purchase for you permits to track Susa Gorilla Group particularly.