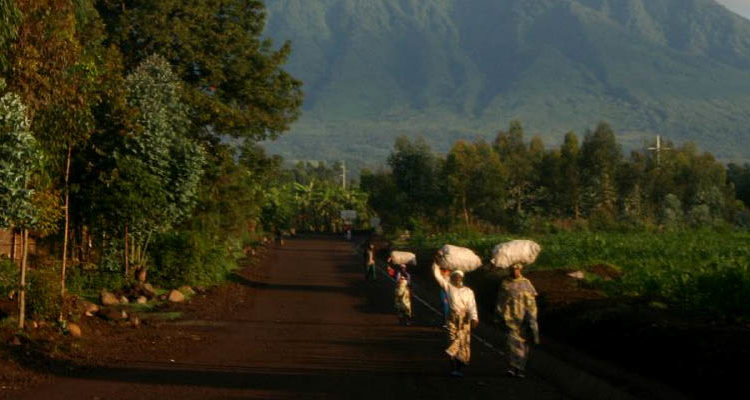 All You Need To Know About Volcanoes National Park
Volcanoes National Park is one of the home to the rare mountain gorillas. Its the only place where you can see these gorillas in Rwanda.There is nothing interesting as coming to encounter with these creatures. Everyone will read about a silverback but meeting it is something special.
Virunga area includes PNV in Rwanda, Mgahinga in Uganda and Virunga national park in DRC.
The PNV, situated in the far northwest of Rwanda protects the steep slopes of this magnificent mountain range . The park was gazetted in 1925 making it the oldest park in Africa.
Species:
–       Mountain gorillas, Gorilla Beringei specie,
The Mountain Gorillas is the biggest attraction in this park. There just about 900 of them left in the world and can only be seen in PNV for Rwanda Tourist. There ten habituated families here.
–       The Golden Monkey: These are also among the endangered primates we have in Africa. There golden color alone make them so unique. volcanoes National park Gives you a change to come close to some of the habituated golden monkey and closely observe them.
–       Bird species:  Volcanoes national park Has about 200 species of birds recorded, with 13 species endemic to the Albertine Rift, including the Rwenzori turaco.
Activities:
You can hike some of the volcanoes in the park like Karisimbi which is the highest.
–  There is the Dian fossey research center. The place has graveyards of some of the most famous gorillas in PNV. Dian fossey was buried here herself and her favorite silverback digit.