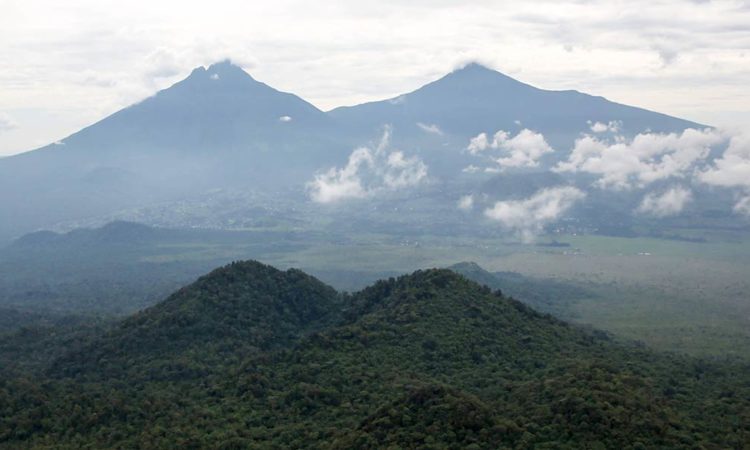 Its a dormant volcano among the Virungas found in DRC. Its the 13th tallest mountain in Africa. Mikeno means "poor" and is so named for its harsh slopes which preclude human habitation.
Location
Mikeno is found in DRC and stands at a height of 4,437 m and is neighbored by Mt Bisoke, Mt Nyiragongo, Mt Nyamulagira, and Mt Karisimbi.
Mount Mikeno is found within Virunga National Park and is known for the critically endangered mountain gorillas that live on its slopes.
Getting there
Mikeno, Nyiragongo and Nyamulagira, although entirely within the Democratic Republic of the Congo, are also best reached from Kigali.
Its about 3 hours drive from Kigali to this area and it take about USD 100 for a taxi from Kigali to the border. You can fly using the local airlines into Goma.
A Visa and Yellow Fever vaccination certificate is required to enter Rwanda and the Democratic Republic of Congo.
Climate
The best months of the year are January and July and August . With some luck, June and September are fine as well. Short afternoon showers are frequent even in the dry season, so be sure to start early and bring rain gear. The temperatures at the base are ideal all year round, thanks to the altitude.