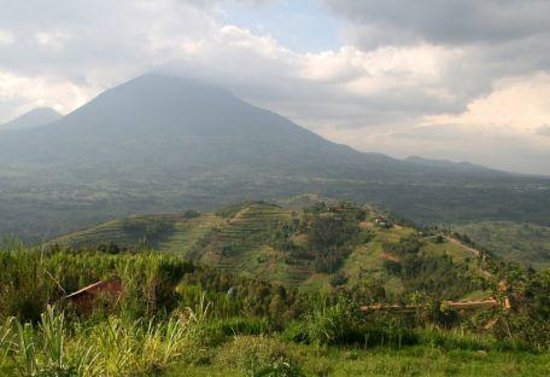 Mgahinga; All You Need To Know
This is the smallest National park in Uganda with just about 33.7 square kilometers. Originally it was forest reserve before it was gazetted in 1991. It has one gorillas family that is habituated for tracking. 60%of the park is bamboo and just some part of montane tress and other grasses.
Mountain gorilla trekking
The habituated gorilla family in Mgahinga is called Nyakagyezi led by a silverback called Mark. The group has 9 members. In the past the family crossed to Rwanda and DRC but later returned and can be tracked. All the other gorilla tracking rules and regulations apply.
Hiking
This park has 3 of the 8 virunga volcanoes that mark its southern Boarder. These are Muhavura which gives you a view of Bwindi when you reach its top, There is mgahinga were the park gets its name. and Sabyinyo which is the second highest of these virunga ranges. While you hike the ranges there are lots of animals you are likely to encounter like mountain elephants, a lot of antelopes and Golden Monkeys.
Golden monkey trekking
Golden Monkeys are some of the endangered primates you can track in this park. They will astonish you with the great beauty of their color. Permit just costs USD 100 and 50 in the low season. You spend about 4 hours looking for the monkeys and strictly one hour with them.
Birding
Mgahinga is one of the most preferred birding spots in Uganda. There are about 180 bird species recorded here  with 12 of them endemic to the park. These include the rwensori batis, alpine chat, bronze sunbird, rwenzori turaco, regal sunbird, olive pigeon and speckled mouse bird.