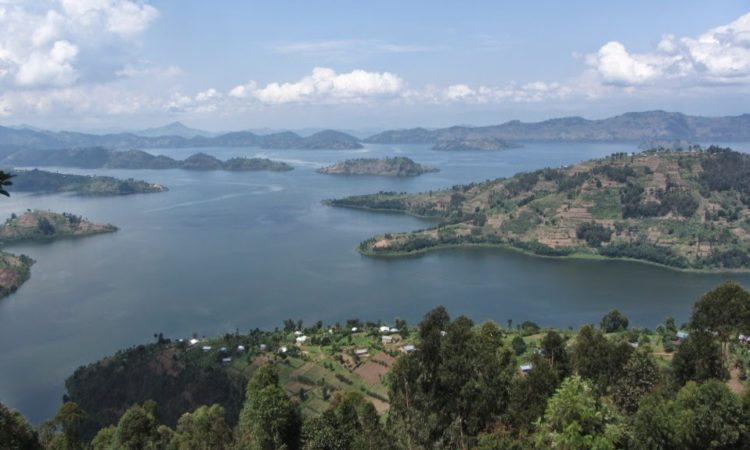 Lake Burera And Lake Ruhondo
These two scenic lakes are found between Musanze and the Ugandan Boarder. They are fed by rivers in Uganda. They over scenic views of the Virunga Volcanoes.
The shores of the lake give you a good walking safari, it is also good for bird watching as this will give you a chance to see all the water birds that this lake has to offer.
Excursions of the Twin Lakes
A cruise around these lakes gives you a chance to explore the Virunga Volcanoes. You have a chance to see all the 5 out of 8 volcanoes.
You will need a pair of binoculars for birders as there are lost of birds you are likely to encounter. The hammerkops, cranes, lost of kingfishers and herons.
life is renewed with the sights here.
Lake Burera and Ruhondo are good for water birding. There is Rugezi swamp near by which makes the equation complete.
Local Activities around  Burera and Ruhondo
There are a lot of local activities that take place around this area. You can visit the agri-production plants, you may also be taught by the locals on how to use the local fishing methods. You may see choose to sit back and enjoy the breeze and the good scenery.
A boat trip or a canoe boat can be taken along the waters of Lake Burera and Lake Ruhondo for sightseeing.
This trip to the twin lakes will help you also visit lake kivu near the DRC and you memory of Rwanda will be everlasting.