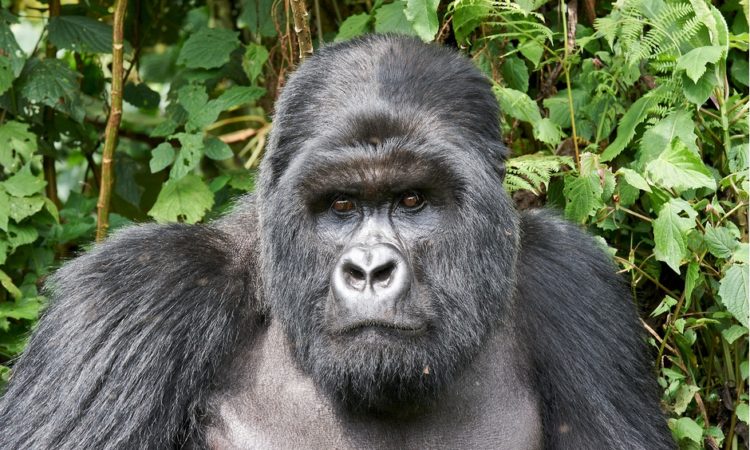 There was a Silverback that crossed from the Democratic Republic of Congo to Rwanda in the year 2003. There is a possibility that it was under pressure from other gorilla families in the area and so it moved to form a group of its own in a whole different nieghborhood.
The name Kwitonda was adopted from the dominant silverback in this group. Akarevuro who was young in the reign of Kwitonda has taken over the leadership after the demise of Kwitonda. The two other Silverbacks in the group, Kigoma and Magumu also submitted to the fact that Akarevuro had taken over the leadership of the group. In September 2012, Kwitonda was found dead at the age of 40. His health had started deteriorating and the pressure from the young gorillas also affected him.
His body was discovered 10 days after his death after he had run away from the family and disappeared to a place no one knew. He died a natural dead due to old age. This was confirmed after a post mortem report.
Before his death he had allowed other gorillas to mate with the females of the group. Its believed that he also knew he wasn't strong enough to lead the group yet the group needed to grow. By allowing this, he strengthened the family bond.
In normal circumstances, gorillas refused a right to mate will definitely move and form their own families. This was unusual for Kwitonda and so the young males remained intact in the group. This family has about 28 members which makes it the second largest gorilla family in Volcanoes National Park.
Kwitonda gorilla family settled in the area between Mount Sabyinyo and Mount Gahinga. This group suddenly became a popular one for tourists to visit. Kwitonda was popular for his relaxed attitude towards towards fellow gorillas and humans as well.