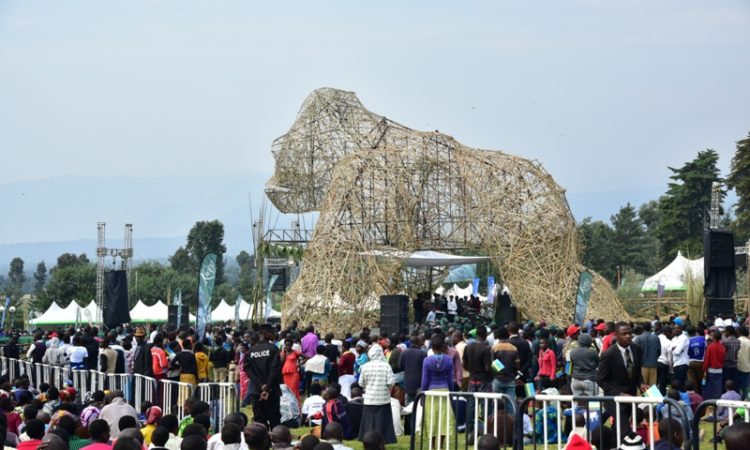 Kwita Izina: Gorilla Naming Event
This Kwita Izina event as it is commonly known (baby gorilla naming), launched 13 years ago has really up lifted the tourism profile of Rwanda.
This is exercise of gorilla naming is a traditional practice that was done by Rwandans now introduced in mountain gorilla family as one way of promoting conservation of these endangered animals worldwide. This would never happened without the help of the local community that is why there is the  5% contribution from the revenue sharing scheme of the tourism sector that is sent back to help them in their development activities.
Among the projects done through revenue sharing scheme is the set up of  Imbaraga Farmers Cooperative which is an agriculture and livestock farming cooperative and the main reason it was to help farmers with the different agricultural challenges, so said Maria Patricia Uwisunze the cooperative president. She added that this cooperative has over 25.000 members that practice developed agriculture and therefore are able to improve on their livelihoods.
Through this cooperative, farmers get development livestock farming ideas so that they can gain better productivity from their farming. Besides this, RDB has been able to construct over 57 primary schools in over 13 districts and these are serving over 13,680 students, one of them being the Basumba Primary School found in Nyabihu district that was officially opened before the festival.