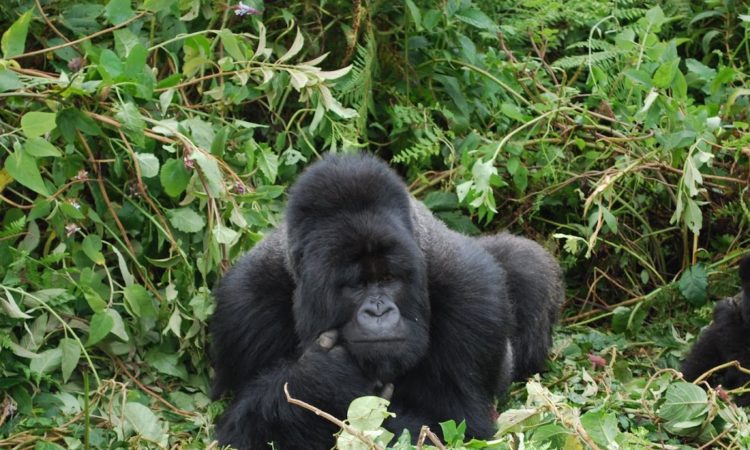 Hirwa gorilla family is one of those gorilla groups that wander around the Virunga conservation area – an area that shares the boundaries of Virunga National Park in Congo, Volcanoes National Park in Rwanda and Mgahinga Gorilla National Park in Uganda.
If we talk about preference, this group turns out to be among the most liked by trekkers and one of the most trekked groups as well hence, be rest assured that you will fall in love with it too. Its luck sometimes manifests itself when you take a short time locating them.
Hirwa means the "lucky one" in native Kinyarwanda. This family came into existence when Munyinga the dominant silverback got trouble with Susa family for always mating the females in this family. He decided to leave this family leaving with two females. He inhabited Mountain Sabyinyo collecting other females with him along the way. Hirwa gorilla family is regarded lucky as one of the births resulted into a set of twins. This made in one of the few mountain gorilla groups that have twins
The place they inhabited is Mountain Sabyinyo which is an extinct volcano among the virunga ranges. Its about 12000ft tall. The nickname for this mountain is "Old Man's Teeth" since its peak resembles worn out teeth and it not like any other of the peaks in the Virungas and Africa at large.
The Hirwa family is so close as a group and you can be lucky to locate them in just an hour. There is nothing fascinating like spending time with these lovely animals in their natural habitats as you watch them play, feed and wander around the jungle.
You are required to purchase a gorilla tracking permit to track this particular gorilla family. Each permit costs $1500 all year long and can be booked through a Rwanda safari operator (most recommended) or directly from Rwanda Development Board.