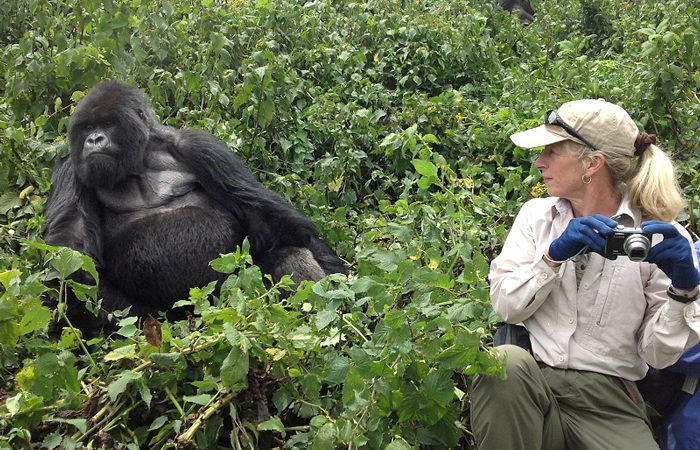 A Guide To Gorilla Tracking In Rwanda
Trekking gorillas in Rwanda has become a more adventurous thing. You can track gorillas in Rwanda at Just USD 1500 and park of this money goes back into helping the community and conserving for the future.
Mountain Gorillas can only be found in East Africa and they are specifically limited to Uganda, Rwanda and DRC. In Rwanda they can only be found in Volcanoes national Park.
Hiking to see gorillas in Volcanoes national park in search for gorillas needs you to be prepared physically and mentally. Its challenging but worth a try.
Research
Prepare early enough. Read about other peoples' experiences and know what to expect. Poor research can ruin your entire safari. Every safari has its requirements and therefore try to make sure you fit into all the requirements. Read about all the areas that you are to visit and the accommodation you are going to use.
Work on your fitness
Try to work on your fitness. Gorillas tracking at times can be a tiresome activity and therefore you need to be ready for the challenge. Sometimes the hike is so steep and long. Of course you have the opportunity to hire porters that can help you on your hike to ensure that you are not to tire for you meeting with the gorillas.
Packing checklist for your trip
Tour operators will always advise on what you need on you safari. There are a few things that you could have come across in your research. Please make a checklist and ensure that you pack everything you need.
-You need alot of water, of course your tour operator will provide this but you need to carry it for the hike..
-Carry some snack as you may need some thing to eat especially if you are not carrying packed lunch. remember to to litter any thing in the park.
-Carry your camera to capture the moments.
-Take a walking stick as the terrain is slippery at some point.
-Carry gardening gloves to protect you from the thorny Branches.
-Put on dull colors as gorillas are irritated by anything shinny..
-Rain jackets and rain pants..
-Put on Hiking boots
Ensure that you book you gorilla permit early through your tour operator or directly though the government office.