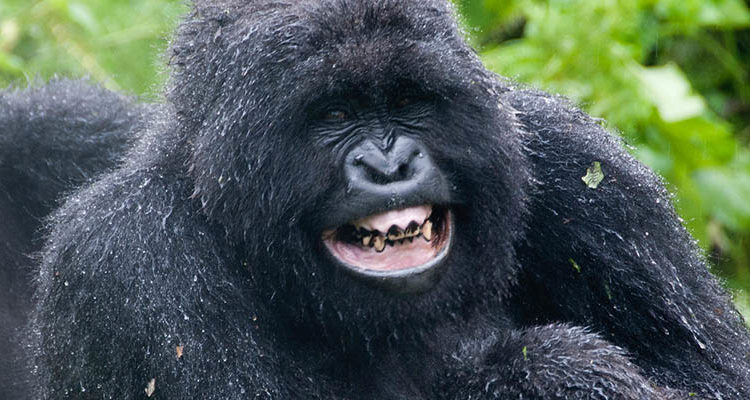 How Gorilla Permits Are Allocated In Rwanda
Initially gorilla permits were allocated according to gorilla families but since 2013 Rwanda started selling gorilla permits according to the area of tracking.
Rwanda now follows a formula for gorilla trekking permit allocation system based on; trekkers Age, level of fitness and number of pre-booked treks as discussed below.
When booking a gorilla trekking permit, you are given an area of tracking but on the actual day of trekking, you are allocated a gorilla family to trek. This way, trekkers are linked to treks they can manage considering some families are hard to trek and require a good level of fitness.
The Age
Age is one of the items allocating you to a particular gorilla family. This is one of the reasons why you must declare your right age when booking a gorilla permit. The aging are normally given a gorilla family that they can easily trek so that they don't get so tired and loose the chance of seeing the gorillas. As you may know, teenagers below 17 or adults above 50 years of age might need easy treks where as young adults can be given hard treks depending on other factors like health and physical ability.
Your Physical Ability
In case some one is trekking gorillas but is handicapped, you are also given a gorilla group that he or she can manage. This was considered so that every one can have a chance of seeing the gorillas because being with the mountain gorillas the only still surviving in the world is a dream come true. Sedan chair and porters can be hired on ground in case they are needed.
Number of Times Tracked
Some tourists prefer to trek gorillas twice so instead of trekking gorillas in one family twice, you are given an option of another family to trek. This is to provide you the chance to experience the joy of trekking different gorilla families in Uganda. This is how gorilla trekking permits are allocated in Uganda and Rwanda before heading for gorilla search in the forest.
Please note that you do have a right to choose which family you intend to track in particular but requires you to book several months in advance. Each gorilla family has a character / trait that might match yours hence, recommended to visit a family you have something in common with. For example, if you are humble in character, some gorilla families are known for being extremely humble.