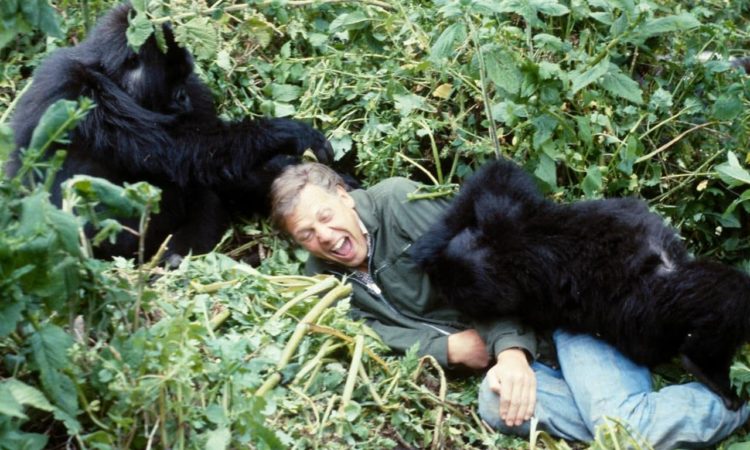 Gorilla Filming In Rwanda
Gorilla Tracking its self is a great adventure. Now imagine filming them and having a piece to remember for them forever. Although terms and conditions apply.
The cost of gorilla filming
Rwanda has a option of filming the gorillas at a fee of USD 5000 paid to the Rwanda Development Board
If you will also be required to buy permits for the entire group of Gorillas. The Minimum will will have on the crew is 8 people since a group can only be visited by eight people in a day. thats an extra USD 12000
Before you go filming, you are required to make an extra deposit of USD 2000 to the Rwanda Development Board which will be refunded back to you after giving back a copy of the material you filmed and satisfy that the material was for marketing and not for sale.
Therefore the permit in total cost USD 19000. The USD 2000 refundable and it lasts for just one day.
Where to get the filming permits
Just like any other permits you will book through the Rwanda Development board or through your tour operator. Please book early enough since you will require and entire group.
Dressing code
Just like any normal gorilla trekking day you will be required to match between the filing wear and the tracking requirements like the the hiking books, carrying rain gear. Since you will only be 8 members of the crew or less, you will definitely require porter to help you with your equipment.