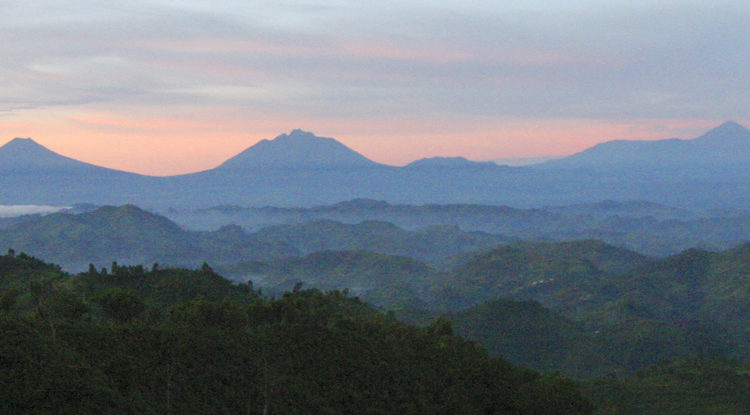 Facts About Volcanoes National Park
Rwanda is a unique country and it has four national parks. Volcanoes National Park is one of them and turns out to be the most visited of all. If you haven't been to Rwanda before or if you are planning to, this national parks is an awesome place to visit.
There are so many strange and interesting facts that you ought to know about Volcanoes National Park and below are just some of these interesting facts.
Volcanoes National Park is the oldest national park in Africa. just think of that. Africa has about 53 countries with Rwanda being one of the smallest if not the smallest but it hosts the oldest park in Africa. Volcanoes National Park was gazetted into a national park as early as 1925.
PNV is the only park with mountain gorillas in Rwanda. For all tourists that want to see the engendered mountain gorillas in Rwanda, they only will have a chance at this park.
Volcanoes national park is home to five of the eight Virunga Volcanoes. (Karisimbi, Bisoke, Muhabura, Gahinga and Sabyinyo). This is over whelming to be found in just one park. This makes the park a unique place.
This is the smallest park in Rwanda with just 160km2. Imagine it being the smallest but housing five volcanoes. This is so fascinating and it makes it the best place you shouldn't miss on you Safari to Rwanda.
The book "Gorillas in The Mist" by Dain Fossey was written based on gorillas in this park.
The Park has been Closed on more than Two occasions in the last 25 years due to several security issues.
You would think that since this park is the only place for gorillas in Rwanda then it would have more other primates, its actually not the case. This par has less primates as compared to other parks in Rwanda.
Please note that there are so many interesting facts about this national park and above are some of them. You can discover much about its history upon your visit.