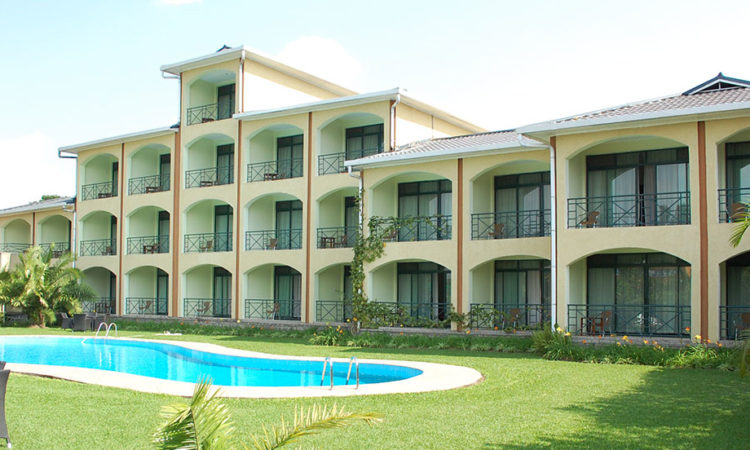 Gorilla volcanoes hotel is located in Musanze north of Kigali. This is a modern hotel with a unique character and a pleasant ambiance. The hotel comprises of 31 spacious comfortable rooms with an en suite bathtub and shower.
The hotel has amazing facilities including an impressive bar which is attached with the restaurant, a swimming pool, events room, WIFI and an open fitness center.
The hotel also offers an outdoor terrace, a very enjoyable and sociable place, an ideal place to relax, talk again on the highlights of your excursions, or even discuss your business.