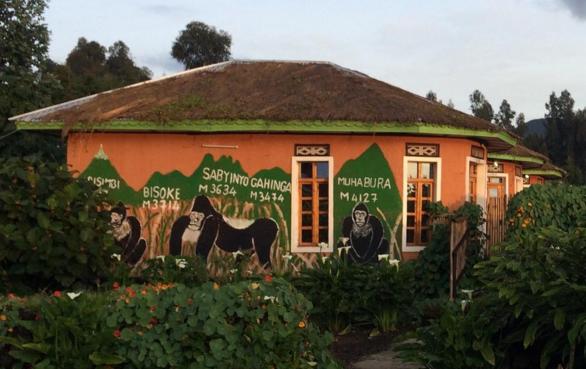 Villa Gorilla is located at Kinigi near the headquarters of Rwanda's fascinating Volcanoes National Park, a mere 2 hour's drive from Kigali international airport. It has 4 comfortable double occupancy bedrooms, each with private bath and toilet facilities.
Villa Gorilla is the perfect fit for small groups or a family looking for comfort, personal attention from attentive management, privacy and lovely views of the mountains.
The lodge has amazing outside facilities including a restaurant and a bar with warm staff that are helpful and ready to serve you.