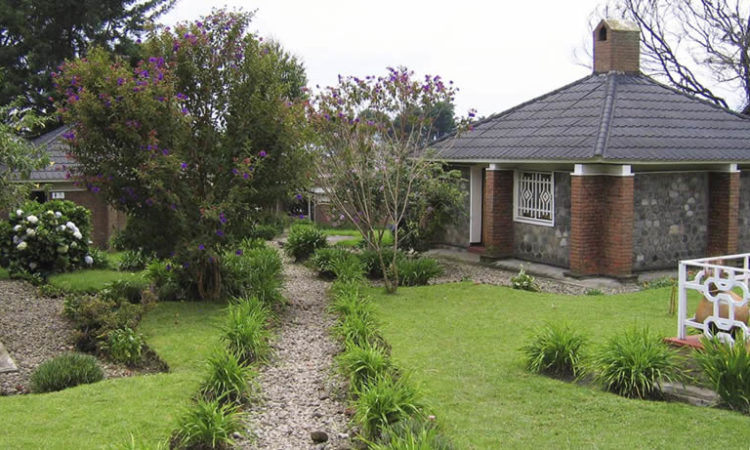 Kinigi guesthouse is a budget accommodation situated in Kinigi district only 11 Km from Ruhengeri. It is constructed at the bottom of Sabyinyo volcanic mountain with an altitude of 4,480 m located right near the entrance of Volcanoes national park.
Kinigi Guesthouse has 20 rooms and after the recent renovation they can be said to very comfortable and more than adequate, but one can stop short at calling them luxurious.
Kinigi guesthouse is run by a local women's co-operative, so most of the money from your stay will go into supporting the community. There is also a bar and lounge area where you can relax and chat.
The renovations have brought with them a generator, so all the rooms offer electricity and hot water. While sparsely furnished, the rooms are warm and comfortable and if it's gorillas you are interested in, you won't mind that this isn't a luxury lodge!